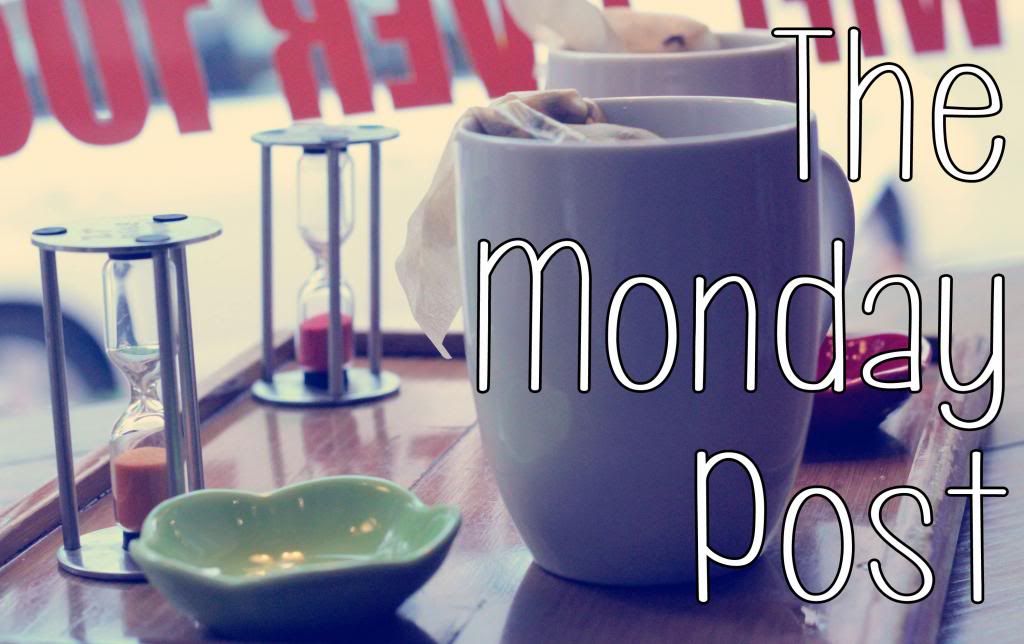 **Inspired by one of my favorite blogs, I write The Monday Post aiming to bring a little bit of beauty inspiration so we have something to look forward to during almost everybody's least favorite day of the week, Monday.**
Favorite beauty read/ viewing: One of my favorite articles this week is from Babble, the 27 Must Know Make Up Tips from Beauty Bloggers. A lot of them we hear time and time again but it's always nice to be reminded. Some of them are new to me and I'm curious to see how well they would work for my routine including: mixing foundation with eye cream to create the perfect under eye concealer, and using eye gel (instead of eye cream) in the morning so your eye make up doesn't end up someplace else at the end of the day.
Beauty Goal: Wash the few makeup brushes that have been sitting in my "to clean" container. These are new ones I recently got and I really want to use but I just haven't had the time to do an initial wash yet. And also, purge my mascara stash. I'm guilty of not disposing of my mascaras as often than I need to and I know a couple of them desperately need to be thrown away. I'm gonna do that this week. I promise. Don't judge me.
Product (Re)discovery: My Elizabeth Arden Day Palette, particularly the eye shadows in Warm Pink and Plumsmoke. I very rarely am able to wear eye makeup during the day but over the weekend, I rediscovered this palette that I got from the Holiday collection set last Christmas. These two colors make up the perfect combo for me. Not too made up but just enough to give my eyes more definition.

Beauty Lust: None, really. I've been trying really hard the last few days not to look at anything that I may purchase or anything that I may WANT to purchase. I'm really, really trying to save up!


Most Looking Forward To: Setting up a doctor's appointment this week to look at my MRI results from my lower back. I'm hoping to get answers about my long running chronic back pain! And also, writing my first fall themed blog post for this year!
How's your week going so far?