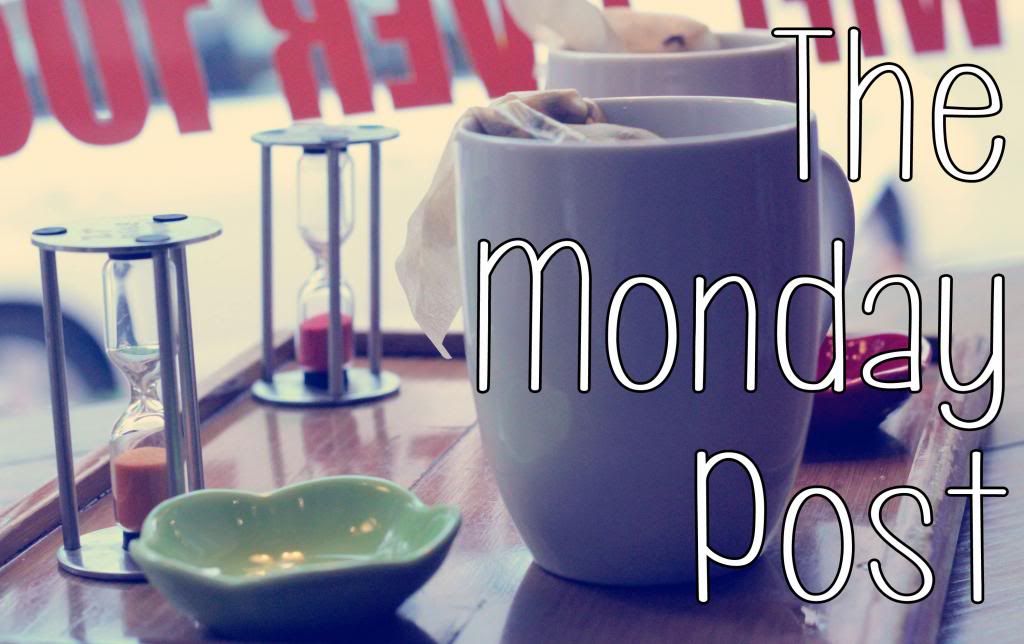 **Inspired by one of my favorite blogs, I write The Monday Post, aiming to bring a little bit of beauty inspiration during almost everybody's least favorite day of the week, Monday.**
Favorite beauty read/ viewing:
I've seriously been obsessing over Emily (or emilynoel83) on youtube for a while now. She's so entertaining and informative. Her reviews are always so in depth and fair that I feel like I can trust her recommendations. I don't know why I didn't know about her 'til recently but she's awesome. You can just tell that she's so passionate about her subject and she works really hard to bring quality content for her viewers. If you're not subscribed to her yet, check out her main channel here. AND as if all her work there is not enough, she has a second channel, Beauty Broadcast Express where she gives product reviews 5 days a week!
Beauty Goal:
I don't know if this counts as a beauty goal but I've challenged myself to post photos of (my) makeup or beauty related items on my Instagram. One for every single day in January. I have a few reasons: (1) I really like looking at pretty makeup things; (2) I really want to be better at taking photos, this provides practice; (3) It forces me to constantly keep going through and look at my stash to find things to take pictures of and so I am more aware of what I have, therefore, I don't forget about anything; and (4) It connects me to people with the same interest and it's so much fun to find people to talk beauty with! Come join the fun and visit me!
Product (Re)discovery: I found my old bottle of Bio Oil. I've had it for years! Those things don't expire, do they? I originally bought it for old scars and stretch marks but I got impatient because I wasn't seeing any results so I just kind of forgot about it. I busted it out a few days ago and trying it again, this time on a scar I have from a recent break out. Fingers crossed!
Beauty Lust:
I think I need the It Cosmetics Naturally Pretty Transforming Eye Palette in my life. Well no, not really. Especially since I recently just got the Lorac Pro Palette (which I'm in love with, btw!). But.... it's so pretty!!! These two palettes have been on the top of my palette wishlist and since I got one, I feel like I really, really need the other one, too. Aaaahhhh!!!
Most Looking Forward To: Finding more beauty junkie friends through my Instagram project mentioned above! It's just been really nice finding like-minded people. I love the interwebs and social media!