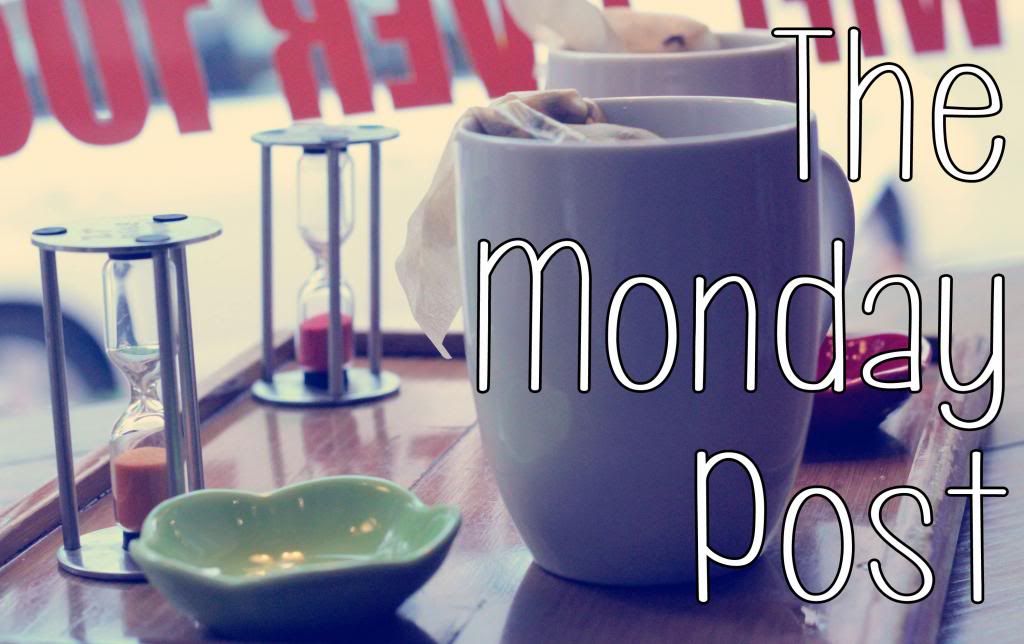 **Inspired by one of my favorite blogs, I write The Monday Post, aiming to bring a little bit of beauty inspiration during almost everybody's least favorite day of the week, Monday.**
[more after the jump]
Favorite beauty read/ viewing: One of the most striking things I've read the past couple of weeks is from Miranda from Slashed Beauty of how Aerie (lingerie department of American Eagle) is going to stop photoshopping their models. We could talk about how some companies have done this before only to backfire and be exposed for all the insincerity and their contradicting bigger picture practices, but I think it's still a great campaign. [Pop] Media is still a long way away from accepting "real" beauty but ads like this is surely a start.
Beauty Goal: I posted this picture on my Instagram of how I'm getting ready for an ELF collection/ swatches/ review type post. It's taking longer than expected because I have a LOT and I'm trying a figure out the most efficient way to do it so I can make a helpful series for readers who are getting into the brand. I've started taking pictures but with the weather being crazy (I like taking pictures outside in natural light), I still have a lot of pictures to take and do swatches of. Do you have any suggestions on how I can do this? Please let me know!
Product (Re)discovery:
Since I'm doing the ELF review series, I wanted to use (ELF) products that I haven't used in a while and in the process, I've rediscovered a lot of things that I love and used to use all the time including some of the mineral blushes and my matte lipsticks.
Beauty Lust:
I'm in the market for a new eye cream and I have my eyes on the Bobbi Brown eye cream which everyone seems to love. I promised myself that I'm going to try a couple of drugstore ones that I've also been wanting to try and if I still don't like those enough, then I'm definitely getting the Bobbi Brown one.
Most Looking Forward To:
Definitely finishing my ELF Collection post! Please do share if you have ideas or specific products that you want me to include in the review!
Have a great weekend!